New Shows
MOP
March is the Month of Photography in Denver and there is much on view throughout the city.  My work will be exhibited in eight different shows.  Please consider stopping in and seeing some of the work in person.  There are also a number of opening receptions connected to these shows that would be wonderful to see friends at.  Much of my work on exhibit was completed in 2023 as well as some images from 2022 and past bodies of work.  All these exhibitions are free and open to the public.
On view at Red Rocks College Gallery is a great show entitled
Some Assembly Required
RED ROCKS COMMUNITY COLLEGE, 13300 W. 6th Ave, Lakewood, Colorado 80228
(The gallery is just inside the main entrance – turn right at the roundabout into short term parking and walk under the Main Entrance sign into the building.)
February 27th through March 30th
(gallery hours: M-TH 7am-9pm, Fri 7am-6pm, Sat 10am-2pm)
(A major installation entitled "Tea Party" was completed for this exhibit.  It's a must see piece.)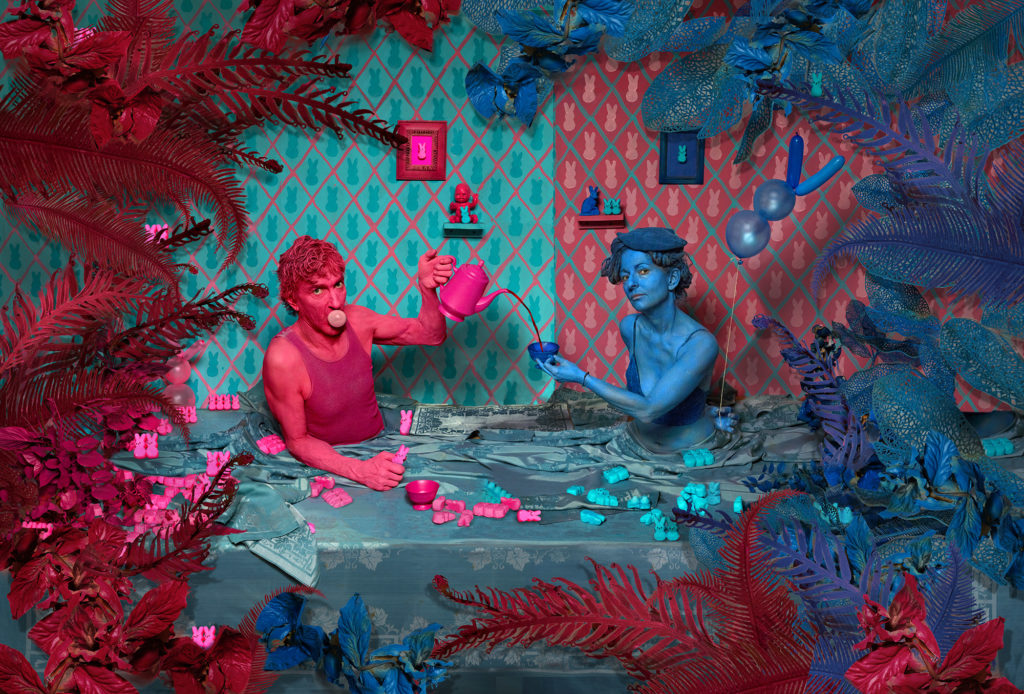 Look Back, Moving Forward:
Permanent Collection Highlights
Colorado Photographic Arts Center, 1070 Bannock St, Denver, CO 80204
February 17th through March 31st
(gallery hours: Tues-Fri 11am-5pm, Sat 12-4pm)
(My portrait of Andy Warhol is a featured image in this show.)
Altered Images
Center for Fine Art Photography
Virtual Exhibition
February 21st through June 30th, 2023
"Image alteration is more relevant than ever, not only as a rich formal language, but also as a mode of contemporary expression."
I received a "Director's Honorable Mention Award" for my piece in this show
Storied:
Portraits in Photography
Art Students League of Denver, 200 Grant St, Denver, CO 80203
March 3rd through March 26th
(show hours: M-TH 8:30am-5pm, Sat 12-4pm)
(I have two large single portraits and a portrait triptych on exhibit in this show.)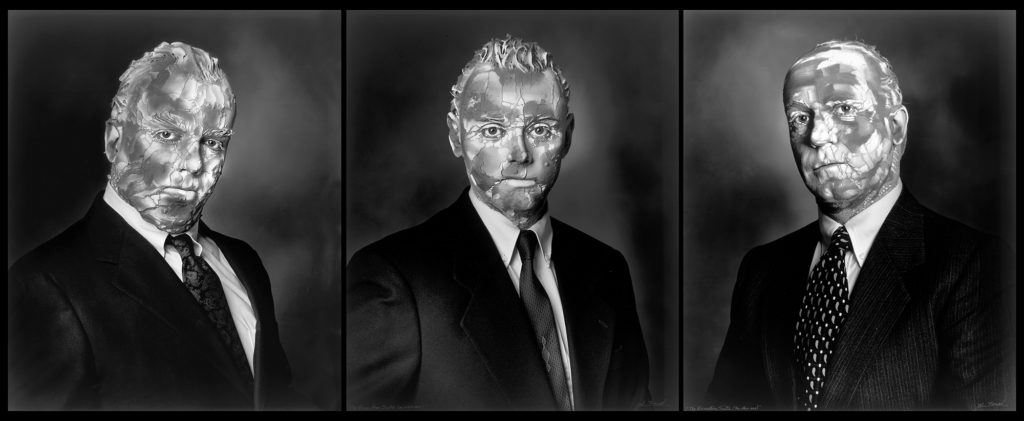 Capturing Colorado
Four Mile Historic Park Gallery, 715 S Forest St, Denver, CO 80246
March 1st through March 31st
(gallery hours: Fridays, Saturdays & Sundays 10am-4pm.  Show entrance is free.)
(A print version of the full mural "Homeless in Denver" advocates for this marginalized community in a portrait of Colorado.)

Field of View:
Photographic Expressions
Edge Gallery, 6501 W. Colfax, Lakewood, CO 80214
March 10th through March 26th
(gallery hours: Fridays 6-9pm, Saturdays and Sundays 12-5pm)
The Big Picture
Later in March 
The Big Picture puts up large photos on outside walls throughout the city of Denver.  They are b/w prints put up with wheat paste.  The pasting party is scheduled for March 26th.
When I know where these images will be pasted up, I'll post the location and some pictures here.