The Nura Tapestry
Intro by Robert Mann
One day about twenty-five years ago, a local carpet dealer named Lew Bobrick walked into my shop with a small French tapestry.  It was terribly soiled and loosely tacked to a wooden frame with rusting nails.  He said, "this was designed by an artist from Kansas City named NURA.  Her signature is right here in the corner."  I found it to be so charming that I bought it on the spot knowing nothing about a woman going by the name of NURA.
Modern pictorial tapestries from the early 1900's are often boring, for me at least, but this tapestry was different. Clearly a French Gobelin Workshop production, I assumed it was woven on commission from a design supplied by NURA, whoever that was. The apparent theme was 'Spring', conveying a young woman holding a Maypole wreath above her head with a greyhound running at her feet inside an 'art deco' border. Who could let such a thing slip by?  I repaired and re-mounted the textile, hung it in my office and it's been on that wall all this time.
I recently asked my friend and collaborator John Bonath to photograph the textile for a post card and we began looking into who this obscure artist, calling herself NURA, was. Her work resonated with John and upon further research he compiled his research, thoughts and observations into this blog.
Reflections on Nura by John Bonath
Nura Woodson Ulreich (1888-1950), simply known as Nura, was a well-known painter, printmaker, muralist, textile artist, ceramist, sculptor, teacher, author, and illustrator during the 1930s and '40s.  Her work was representational, as were the art movements of her era. In the '50s, the explosion of Abstract Expressionism overshadowed representational art and with her passing at that time, her fame fell into obscurity.  During her lifetime she garnered international acclaim, as well as financial success during the Great Depression, with a long list of collectors and museums purchasing her work.  Her original paintings and prints commonly had the element of children in them which translated well when she gained recognition as an author and illustrator producing eight children's books.  In 1928, she created some hooked rugs for childrens's rooms with Ralph M. Pearson's Design Workshop in New York.  The composition in these rugs is meant to be seen from above and is legible from multiple viewpoints.  We speculate that was around the same time our tapestry was created by the Gobelin Manufactory in Paris, France.  (Gobelin Manufactory started as a medeival dying facility and evolved into a tapestry workshop that mostly created goods for the royal French monarchy beginning in the 1600's.)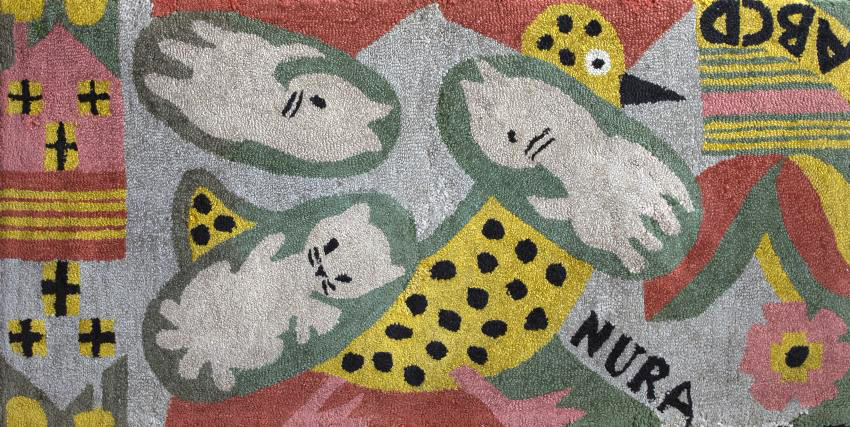 Nura grew up in Kansas City and from childhood was recognized for her artistic talent.  She studied at the Kansas City Art Institute, the Art Students League in New York and the Art Institute of Chicago.  She met her artist-husband, Buk Ulreich, in Chicago.  After an intense romance, they married in 1921 and in 1923 moved to New York City to pursue their careers in art.  After success in New York they moved to Paris and Vienna in 1925 where they exhibited their work to further aclaim at pretigious French galleries.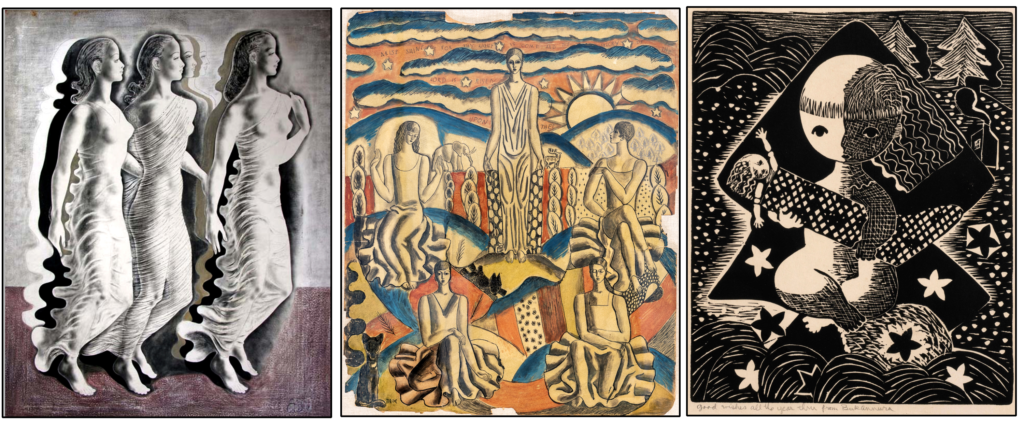 Both Nura and her husband Buk were followers of Christian Science which reflects in the sprituality of their art.  Not only was she aware of her contemporaries but had a solid background in art history.  I would like to propose some imagery from various artists she would have known of whom may have influenced her work, both in style and spirit.  Rather than create a compartive dialogue, I will simply present a few images that can be felt to have a relationship to what Nura was doing to give a context to her work prior to presenting her work. The following are a few samples of artist's that Nura would have been familiar with from her life and studies in the art world.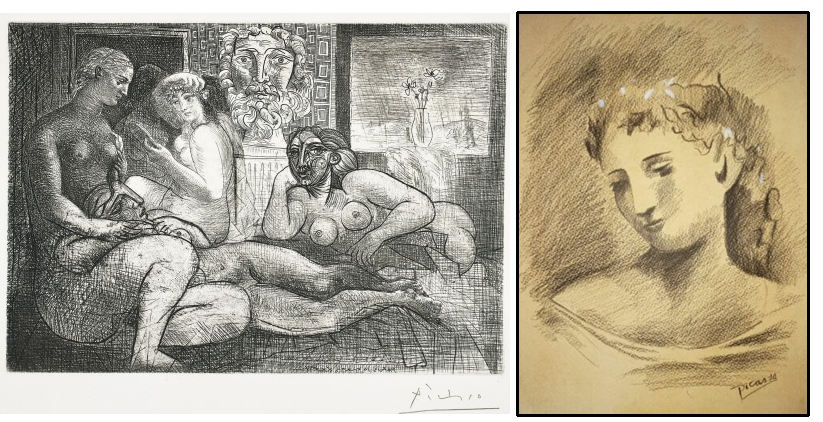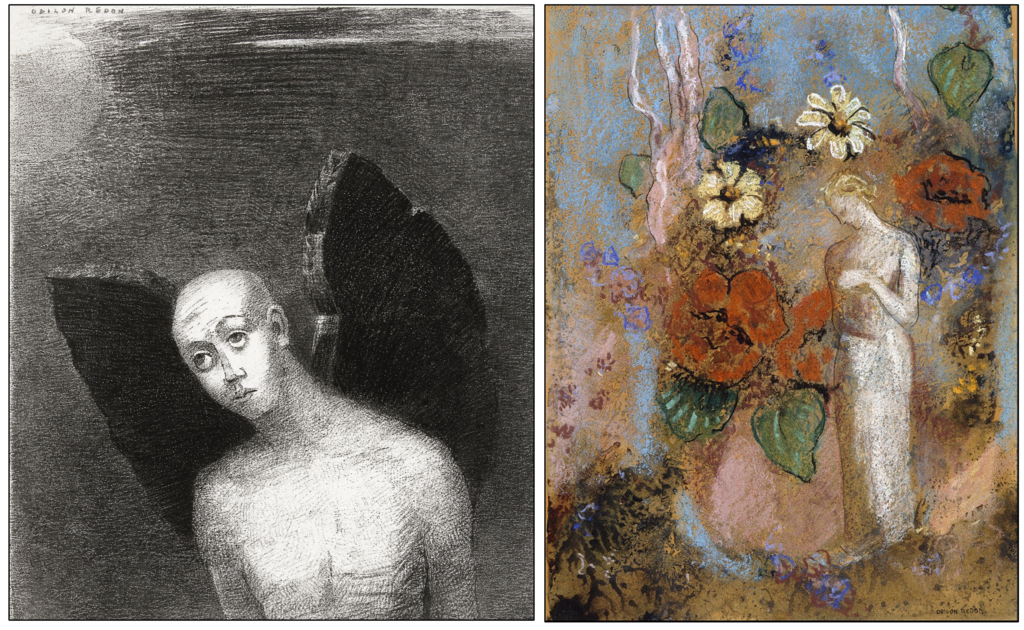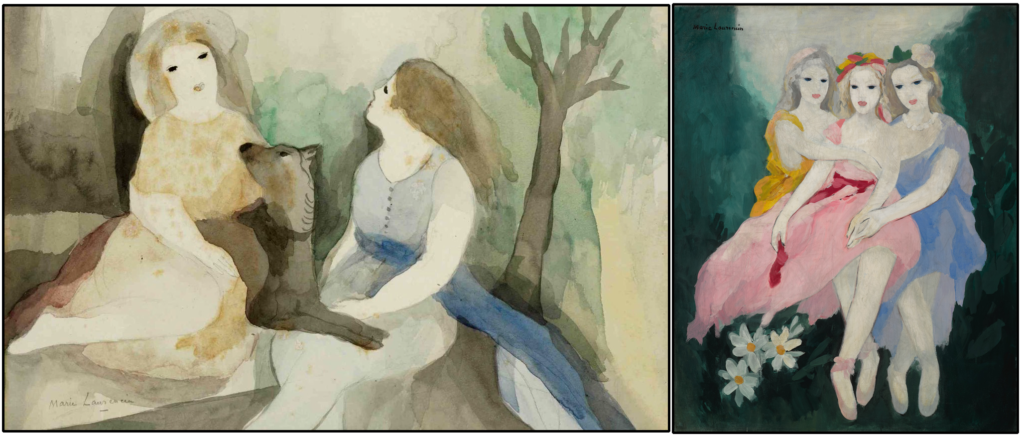 Nura's oil paintings, watercolors and lithographs usually combine surreal, mysterious settings with enigmatic children.  Young girls were her specialty.  The almost expressionless and emotionless faces in Nura's children convey a strange doll-like feeling as they inhabit the space of a dream. In her alluring depictions of childhood, the demure children casually sit in a detached tranquile manner alongside animals that often appear more animated.  There is no sense of communication between her children as they seem to occupy an almost drugged out awareness of their outer space.  The lithe grace of her figures are much like posed dolls proposing some otherworldly enigma.  Her children are portrayed with animals, books, and musical instruments, but rarely with an adult in sight. It is interesting to conjure what the children are thinking as these characters would have come from Nura's own childhood experiences and dreams.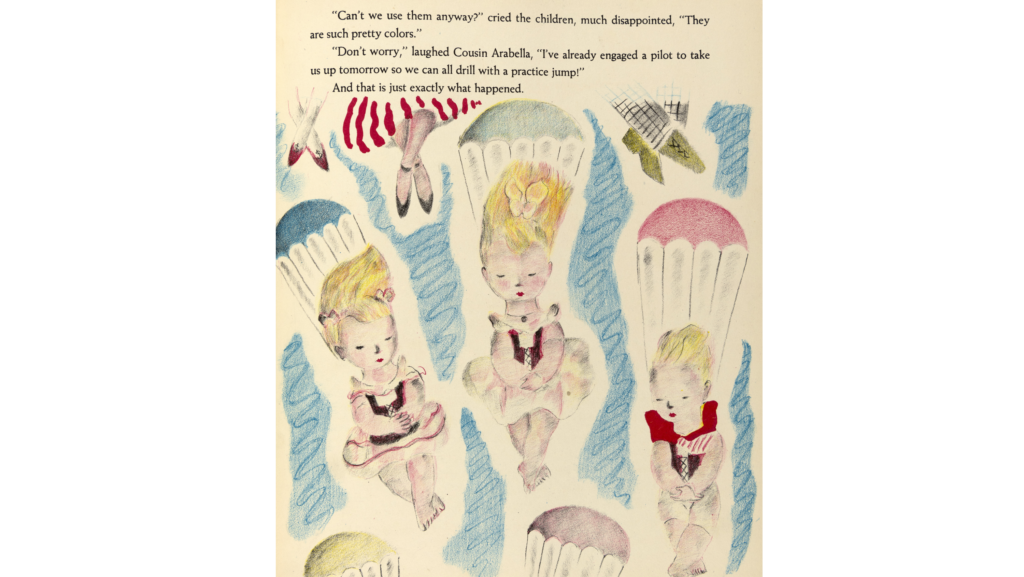 Her works can be described as Modernist through her use of color and design.  This Modernist approach resulted in stylized images of children set in dreamlike landscapes and interiors. Art Deco had a great influence on her style with its simplification of form and her signature emphasis on pattern in a rather shallow space. The Dada and Surreal movements were at a peak in Europe as well, relfecting the eerie surreal mood in her work.  Nura's figures are characterized by their rounded forms, rosy cheeks, and wavy hair. They are distinctly hers, but not of any real child. Her naive style is a  departure from the sacarine sweetness that normally dipicts childhood.  Nura said, "Childhood is a state of being…The little figures in my works are offered merely as symbols of the universally beloved state called childhood."
With that, the following images represent the vision that our Nura tapestry was born of.